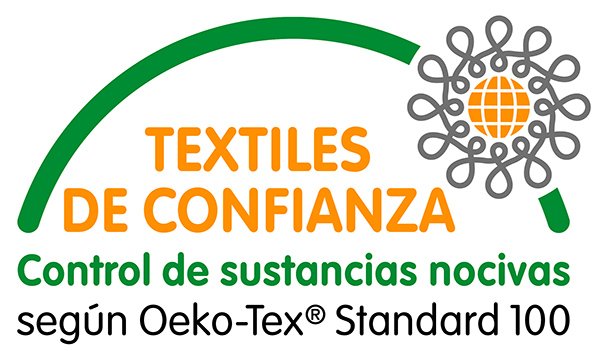 La certificación de productos conforme a la OEKO-TEX® Standard 100 ofrece a las empresas en textiles una garantía de calidad empresarial.
Los ensayos realizados según el standard 100 en Oeko-Tex clase de productos 1 en Espuma de poliuterano flexible y viscoelastica en colores, resultando que éstos cumplen las condiciones en vigor, respecto a la ecología humana, del standard para artículos de bebé.
Los artículos certificados cumplen con los requisitos del anexo XVII del REACH (incluyendo el uso de colorantes azo, niquel, etc.) así como también cumple con los requisitos americanos en cuanto a contenido total de plomo en los artículos de niños (CPSIA no aplica por materiales de cristal).
---
Product certification according to Oeko-Tex Standard 100 offers companies in the textile business quality guarantee.
The results of the inspection made according to Oeko-Text Standard 100, producct class I have shown that the above mentioned goods meet the human-ecological requeriments of the standard presently established for baby articles.
The certified articles fulfil the requeriments of Annex XVII of REACH (incl. the use of azo-dyes, nickel, etc.) as well as the American requeriment regarding total content of lead in children's articles (CPSIA; with de exception of accesories mad of glass).
https://interplasp.com/wp-content/uploads/2015/05/OEKOTEXT-recortado-600.jpg
351
600
Prensa
https://interplasp.com/wp-content/uploads/2016/09/fabricantes-espuma-poliuretano-1.png
Prensa
2015-05-18 17:02:12
2015-05-18 17:02:12
Interplasp is certified by Oeko-Tex / certificados por Oeko-Tex