In recognition of the company's awareness and environmental policy, Interplasp has just received the CO2 Environment Certificate – Carbon Footprint – from Aenor, thus being the first company in the sector to obtain this certificate.
Interplasp works on the continuous improvement of quality systems and processes to create shared value by offering products that will contribute to people's health and well-being with the least possible impact on our environment.
Based on this certificate, Interplasp has a strategic plan to gradually reduce CO2 emissions by reviewing all its supply, manufacturing and logistics processes, investing in each of them to achieve this reduction. In addition to all of the above, Interplasp has registered with the Ministry of Ecological Transition as an active company in the reduction and / or compensation of carbon dioxide emissions.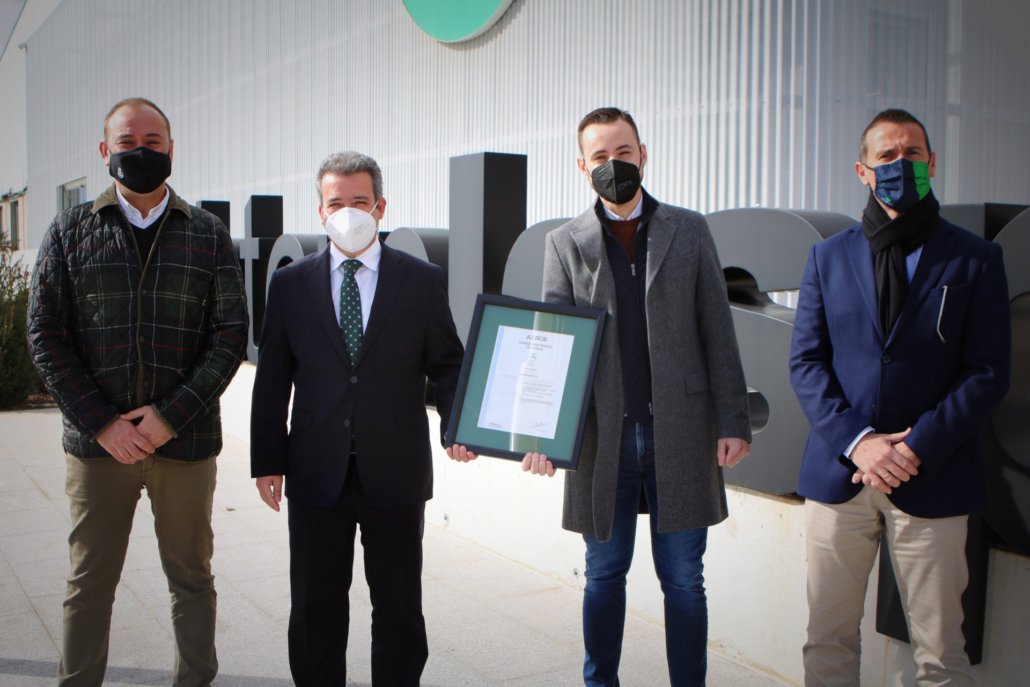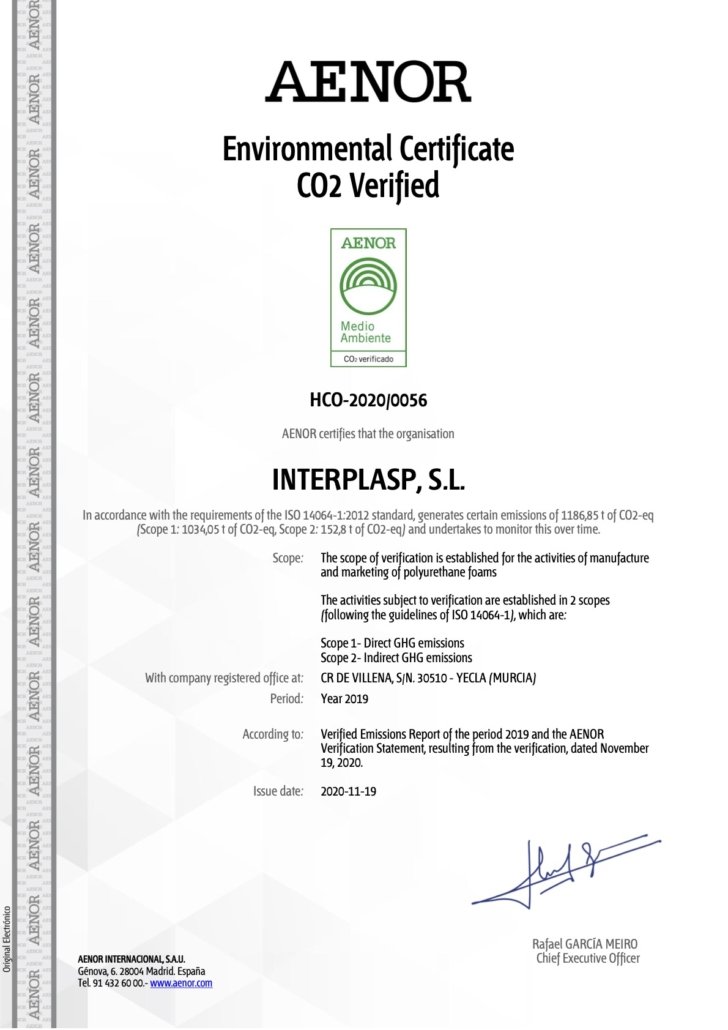 https://interplasp.com/wp-content/uploads/2021/01/Captura-de-pantalla-2021-01-28-a-las-10.06.33-2.png
442
1982
Martín Ortega
https://interplasp.com/wp-content/uploads/2016/09/fabricantes-espuma-poliuretano-1.png
Martín Ortega
2021-01-28 10:38:09
2021-01-28 11:06:51
Interplasp is the first company in the sector to receive Aenor's verified CO2 Environment Certificate